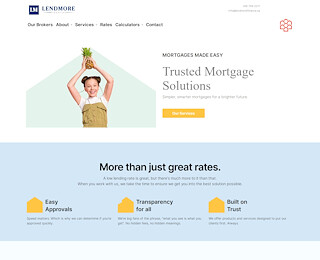 5 Steps To Debt Consolidation In Toronto
Debt consolidation is an option for paying off your debts that allows you to combine many debts into a single payment plan in a bid to make your payment easier. You'll not need to monitor different debts at the same time or struggle to meet the minimum requirements of each debt owed. Everything will be consolidated and handled like one. When it comes to debt consolidation, you have the option to either transfer your current balance to a new credit card that offers low-interest rates or borrow a loan that will help you pay off your debts and leave you with one huge debt.
Step By Step Guide To Debt Consolidation In Toronto
1) Define Your Debt Situation
Before you start thinking about calling a consolidation company, you need to define your financial situation. Understanding each debt situation will help aid a fast and effective consolidation. Learning about the problem is the first step to solving it. Knowing the problem will help you choose the best solution. Critically analyze your balance, interest rates, due dates, and credit terms to understand how each one influences the other from one debt to another.
2) Define Your Payment Capabilities
After defining the problem, the next most important thing to do is find out how much you can afford to pay. Learn your financial capabilities before you opt for debt consolidation. Sometimes, you may not need to opt for debt consolidation as a solution to your problem. This is because your income may not be sufficient to pay off a joint debt. By analyzing your payment capabilities, you'll know if what you need is debt reduction or debt consolidation. When you're defining your payment power, consider your income, expenses, your source of income, and your emergency fund.
3) What's Next After Debt Consolidation?
You need to set financial goals for after debt consolidation in Toronto. What do you intend to do after you have consolidated your debt? Defining your financial goals will help you to stay focused after you have consolidated your debts. Keep in mind that most debt consolidation options affect your credit score. So, make sure that your financial situation is in line with those goals.
4) Critically Analyze Each Credit Consolidation Option
There are many options available for debt consolidation. From applying for a debt consolidation loan, home equity loan, balance transfer to debt management plan, you'll be faced with different options for debt consolidation. This will be a good time to hire an expert who will help you make the right decision.
5) Find Out Which Option You Qualify For
After you have defined your debt and goals as well as understood the various consolidation options, the next thing to do is match yourself with a debt consolidation plan. Choose a strategy that will be easy for you to implement and sustain.
Bottom Line
These are the five steps to debt consolidation in Toronto. Keep in mind that it's not as easy as it appears. Most times, hiring a financial expert will help make the process simple and time-saving. These experts have accurate knowledge of the industry.
Debt Consolidation Toronto
Lendmore Financial
4167592211
1935 Leslie Street, Toronto, ON M3B 2M3
View Larger Map