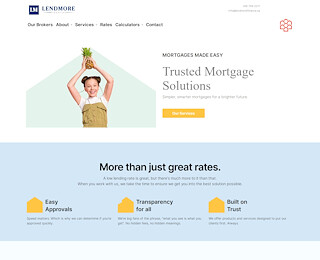 How To Prepare For A Home Equity Loan In Ontario
Home equity loans provide cash for individuals based on the total amount of equity they have accumulated in their homes. A home equity loan is also referred to as second mortgage loan. A home equity loan enables you to collect money for major purposes with the stability of an interest rate that is fixed, and you are also required to clear the loan in a specific period of time.
Home equity loan lenders take a percentage of the current value of your property minus the balance of your first mortgage to determine the amount of equity loan you can get.
There are certain things you need to get right in order to qualify for a home equity loan in Ontario. There are certain factors that determine whether you are qualified for a home equity loan or not. Some of those factors include your loan-to-value ratio, income, credit score, and employment history.
A lender will assess all these to determine if you qualify for a home equity loan in Ontario. So to help you get started, listed below are four tips to help you prepare for a home equity loan in Ontario.
Order for Your Credit Reports
You need to order for your credit reports (if you have a co-applicant, they need to order theirs too) before applying for the loan. A lender will determine your eligibility for a home equity loan by assessing your credit scores. If you are eligible, it will also determine the amount of money you will be given as well as your interest rate. So if you have a very good credit report, you have higher chances of securing a home equity loan in Ontario.
Review Your Credit Scores
The next thing you need to do is to review your credit report and clear any negative, open items or dispute such items with the credit bureaus or creditor providing the listings. You need to make sure all dispute and payments are documented to serve as evidence during the process of your application. A lender usually requires an explanation letter if there are any delinquent items, including listed judgments or liens if any.
Information to Prove Your Source(s) of Income
You need to put together every information that is required to verify your source(s) of income. This includes the contact information, address, and name of your employer. You also need to provide copies of your pay slip for the last thirty to sixty days as well as a W-2 statement from the present tax year.
If you are self-employed, you are required to provide copies of your tax returns for the past two years. Sometimes, you'll also be required to present your loss and profit statement. You will also need to provide evidence of other sources of income such as alimony, rental income, social security, or child support if you want them to consider those sources during your application.
Property Documents
You also need to put together every document that has to do with the property. This includes a copy of your title insurance, the insurance declaration page of your home, most recent appraisal, and your property's legal description.
Home Equity Loan Ontario
Lendmore Financial
4167592211
1935 Leslie Street, Toronto, ON M3B 2M3
View Larger Map