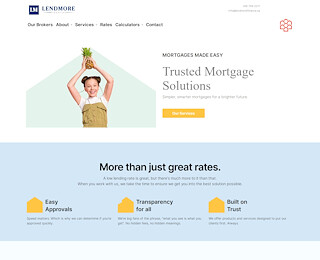 Everything You Need To Know Before Considering A Home Equity Loan In Toronto
Also known as HEL, a home equity loan is a common method of borrowing money loan in which the equity of the borrower's house can be used as collateral. Based on the value of their home, borrowers can use this loan to borrow a large amount which can be determined by their current equity, as well as an appraiser.
If you are thinking about pursuing a home equity loan in Toronto, here are some important things you need to know.
It is a mortgage
Whether it's a line of credit or home-equity loan, home equity loan can still be regarded a mortgage. Sometimes, most homeowners tend to forget this so easily. Like the primary home loan used to fund a home purchase, there are certain advantages and disadvantages that come with seeking this type of load.
Anyone who is delinquent on a home-equity loan can lose his or her home to foreclosure. As a matter of fact, an owner's property can be at risk if he or she fails to make the needed payments. But unlike a full mortgage, the rates tend to be quite higher than the amount you would currently pay. Also, you could pay lower rates that you would pay on other unsecured loans or credit cards. This is simply because it is a mortgage secured by your home.
It's of two main types
When it comes to choosing a home equity loan in Toronto, it is important to understand the options available. There are basically two major types of home-equity loans. In the first option, an individual can obtain a single lump among with a standard home equity loan. But when it comes to seeking a HELOC, a borrower can obtain a certain fixed amount in smaller sums as authorized by the lender. The option you choose depends on your prevailing needs.
It may be more suitable to choose a HELOC especially if you are undertaking a home improvement project in a few months' time and you will need to access various amounts of money for the task. But if you are looking to perform a single, major expense such as replacing an old, worn out or leaking roof in the home, then it is usually best to consider a standard home equity loan. This type of loan can either be provided as an adjustable-rate or fixed loan with a repayment period spanning over 3 decades.
Determine your equity
If you are interested in securing a home equity loan in Toronto, you will first need to determine how much equity you have so as to be able to qualify for the loan. This actually has to do with the share of the house you own as against the amount you still owe the bank. If your home is valued at $450,000 and you still owe $300,000 on your mortgage, then you've got $150,000 in equity. In terms of a loan-to-value ratio, the same information can also be very relevant.
Understanding these options can help you make the right choice in your quest for a home equity loan in Toronto.
Home Equity Loan Toronto
Lendmore Financial
4167592211
1935 Leslie Street, Toronto, ON M3B 2M3
View Larger Map