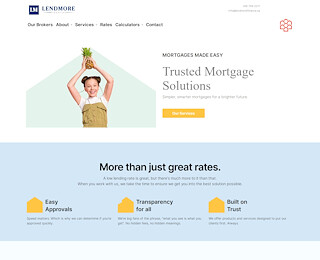 Six Factors To Be Considered When Approaching Private Lenders In Toronto
Private money lenders refer to individuals who provide loans to borrowers on short-term basis which is devoid of the excess paperwork that characterizes borrowing money from institutions such as banks. Private money lenders are the best options for people who want hassle-free loans on a short term basis. It is also apt for people who want financial funding but may not be able to meet up with the requirements stated by formal lending institutions like banks.
Although borrowing money from private money lenders require less documentation and facilitate easy borrowing, there are still risks attached to obtaining funds from these individuals. Several people have fallen victims of fraudulent lenders. Therefore, there are certain factors that must be put into consideration when approaching private lenders in Toronto;
1) Credibility and Experience:
This is one of the cardinal factors that must be put into consideration when approaching private lenders in Toronto. You would not want to fall victim to a fraudulent lender who will dupe you during the process. So the million dollar remains; how do you ascertain if a money lender is credible? You can establish the credibility of lenders by doing a background check on them. This would require interacting with a few past customers about their experience.
The working experience of the lender is another factor worth considering. This refers to how long the lender has been in the business. A lender who has many years of experience and has a positive reputation is worth approaching.
2) Application and Approval process:
Application and approval process is another factor that should be considered when choosing private lenders in Toronto. The fact you have chosen to borrow money from a private money lender shows that you are interested in a hassle-free loan process without a lot of paperwork. Therefore, the money lender you should choose must be one that can guarantee a quick and prompt application and approval process.
3) Interest rate:
The interest rate is another important factor that must be considered when choosing a private money lender. You need a lender who will give you a loan at the most favourable interest rate. You don't want to end up paying higher for interest than what you are benefiting from collecting the loan. This will require you comparing the interest from different money lenders to find the lender that most suit you.
4) Repayment plans:
Repayment plans should also be considered when choosing private lenders in Toronto. You should choose a lender that can offer the most flexible and suitable repayment plan that can work best for your needs.
5) Response:
This describes how long it takes for a lender to provide the loan you applied for. Some lenders take so much time the purpose of the loan becomes defeated. You have to consider the lender's response time, as this would help you to know when the loan will be available to you for your project.
6) Documentation:
Although one of the pros of private money lenders is the lack of excess paperwork, it is still important to have documentation that covers the terms and conditions of the loan. This helps to keep you in right standing with the lender and prevents disagreements in the future.
Private Lenders Toronto
Lendmore Financial
4167592211
1935 Leslie Street, Toronto, ON M3B 2M3
View Larger Map