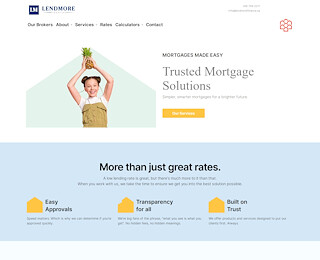 How Private Mortgages In Ontario Work Better For Homeowners And Lenders
Getting a second mortgage for any normal reason from a bank can be a tough sell even though the economy has improved. The improvement that many banks have seen in their income has not been seen by people who need funds from the equity that they have in their homes. Private mortgages in Ontario are a simple alternative to bank loans.
Private mortgages in Ontario satisfy the needs of homeowners. Investors have found a new source of income through private mortgages in Ontario that has demonstrated a higher return on investment than stocks and other investments.
The ways that private mortgages in Ontario work better for homeowners and investors are outlined below.
Homeowners' Benefits
Equity issues
The amount of money that a bank will lend you on your home depends on how much of the mortgage you have paid. The equity in your home is basically the amount of the home that you own. The outstanding debt is what the bank still owns. This limits the amount that you can borrow for emergencies or much needed repairs.
Private mortgages are not constrained by equity issues. This does not mean that the lenders just give money away. The lender does due diligence and the homeowner must satisfy the lender about their ability to pay the loan.
Short term loans
Banks make money through compounding interest over period of 15 to 30 years on a home loan. A private mortgage lasts between one and three years.
Less complexity
A homeowner pays the interest on a private mortgage and that is all. The additional fees that banks charge for processing a second mortgage are not involved in this type of loan. Budgeting for paying interest on the loan is simpler and easier to handle.
Lower costs
The homeowner ends up paying less for a private mortgage. They have the flexibility of paying the loan off as quickly as possible without the penalties that banks can impose for early payment.
Flexibility
Private mortgages in Ontario offer much more flexibility for borrowers than bank loans. Financing for unconventional properties that banks will not touch is possible. The long wait for bank approval is not needed. Bad credit or a history of credit repair is not an immediate end to getting the funds that you need. Your income may be unconventional. Banks will never grant you a loan without a verifiable income source.
The lender's benefits
The homeowner never really deals directly with the lender. The homeowner deals with an agent or a company that acts on behalf of the person who lends the money.
The lender benefits in having a safe investment. Property is safer than any other investment. The return on this type of investment is substantially larger than anything that stocks or any other investment can deliver in the same time frame.
Some homeowners may be skeptical that very wealthy people are simply making more money by using them as a vehicle when they cannot get a loan from banks. One needs to understand that banks treat wealthy people with the same disregard as they do anyone else. This is one reason the lenders got into the private loan business.
Many of the private mortgage lenders made their money the hard way. They worked for it. Private mortgages are one way that they can share their good fortune with other people who live in circumstances that these people once lived in.
Taking the banks out of the equation lets homeowners find the funds they need and allows lenders to make money as well as beat the system that once treated them like it does homeowners looking for loans.
Private Mortgages Ontario
Lendmore Financial
4167592211
1935 Leslie Street, Toronto, ON M3B 2M3
View Larger Map