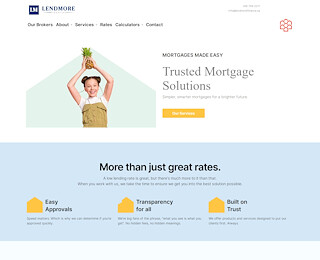 Best Ways To Utilize A Second Mortgage In Canada
Taking out a second mortgage loan can be an extremely useful tool, and it can help in a whole lot of ways. You can take a second mortgage in Canada to finance any legal activity, although a lot of people use it to maintain and renovate their homes. There are lots of reasons why people take out second mortgage loans, and a lot of them are well utilized.
Second mortgages are liens that people take out on their homes without having to refinance their first mortgage lien. It is important you know that the interest rate on a second mortgage loan is not the same as the first mortgage; the interest rate on second mortgage loans are higher.
Just like every other loan that uses your house as collateral, there are risks involved in second mortgage loans. So, you need to weigh the advantages and disadvantages of the second mortgage in Canada before signing any document and making any commitment. Here are some of the best uses of second mortgage in Canada.
Pay Education Bills
If you have kids and you've not saved up enough money to pay for their high school or college education bills, then taking out a 2nd mortgage loans is not a bad idea. If your credit scores are good, your second mortgage interest rates will definitely be better than the rates you can get elsewhere. The reason is that you are borrowing against your property, and home homeowners taking loans against their property are likely to pay the loan.
Remodeling of Home
Does your home renovation? Have you been looking for a way to renovate your bathroom or/and kitchen? Taking out a second mortgage loan to renovate your home is not a bad move at all. You can take all or part of your equity (about 80 to 90 percent of the equity remaining on your home) and use it to renovate your home. If you avoid overspending and conduct the project very well, renovating your house with home equity can be a great decision.
This will enable you to enjoy your home more than you used to, and it will also increase your profitability if you decide to sell the house. You should only focus on repairs that will increase the value of your home. The higher the value, the higher the returns. A bathroom or kitchen remodeling usually increases the value of a home, and this will greatly increase your returns when you want to sell the house.
Finance Investment
Another amazing thing you can do with your second mortgage in Canada is to invest it, but wisely. You can take out some of your home equity and invest it in the stock exchange market, or you can make some real estate investments. There are lots of places you can make an investment today, and one of the fast growing and cash flowing investments area is real estate.
If you are able to make an investment of 6% in real estate and get returns of 15%, this makes lots of financial sense. This will enable to start repaying your loan with the extra cash you are making.
Second Mortgage Canada
Lendmore Financial
4167592211
1935 Leslie Street, Toronto, ON M3B 2M3
View Larger Map