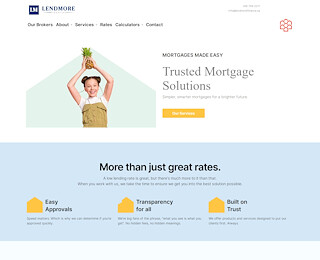 What You Need To Know Before Taking Out A Second Mortgage In Toronto
If you are having difficulties in taking care of your monthly bills, or you're overwhelmed with lots of medical or other expenses, taking out a second mortgage on your property might be one the best options you have. A lot of people tend to take out a second mortgage in Toronto when dealing with financial struggles, renovations, or when they are need of some extra cash.
A second mortgage loan will enable you to use your home equity for any financial need you might have. If the value of your home is worth $200,000 and the balance of your mortgage is $120,000, then you still have up to $80,000 in your home equity.
When you take a second mortgage in Toronto, a lien is placed on your property. This gives the bank the right and permission to sell your property if you default or fail to pay the loan. So, taking out a second mortgage loan can be beneficial, and it can sometimes be very risky.
Types of Second Mortgage Loans
When considering taking a second mortgage loan, there are two options available to you. The two options available are home equity credit line or home equity loan. Home equity loan gives you a huge sum of cash which you are expected to repay in a specific time frame. Home equity credit line works the way a credit card works; you are allowed to reuse a certain limit as you pay off your loan balance.
Using a Second Mortgage Loan
You need to put your needs for the loan into consideration and compare interest rates to know the best type for your circumstance. If you want to use the loan to clear off your credit card debts, then you need to have a rethink, as you might end up paying your loan balance for fifteen to thirty years.
When taking out a second mortgage loan, you need to consider the impact it will have on your finances. Can you meet up with the new payment? Do you have a steady source of income that will enable you clear your debts? When you acquire a loan, there are extra charges attached to the loan such as closing costs, annual fees, and home appraisal fees.
Second mortgages usually come with higher interest rates compared to the interest rate on your first mortgage. Before you'll be able to close your loan, you'll have to clear all those fees. Nevertheless, taking a second mortgage in Toronto is cheaper compared to acquiring a new mortgage on your property.
Applying for a Second Mortgage in Toronto
Obtaining a second mortgage in Toronto is now more difficult than it used to be. Since a lot of people defaulted on their second mortgage loans in the late 2000s, banks have raised their money lending standards. For you to qualify for a second mortgage loan your credit scores must be good, and banks need to ensure you are capable of paying your loan. So before you apply, you need to check your debt-to-income ratio as well as your credit ratings, this will determine your chances of getting a second mortgage loan.
Second Mortgage Toronto
Lendmore Financial
4167592211
1935 Leslie Street, Toronto, ON M3B 2M3
View Larger Map